08/11/14 08:08
In fact, it was a pretty awesome first weekend for this poetry-loving RAT, who started with Saturday morning's panel discussion by former US Poet Laureate Robert Pinsky and Pulitzer-winner Paul Muldoon and ended with a performance by Pinsky last night.

Poetry also cropped up in readings, workshops and tours, and in a panel discussion by publishers who all pointed out how the quality of Singapore poetry is of an international standard. Bringing up the idea of Muldoon's specially commissioned SWF poem, Ethos Books' Fong Hoe Fang wondered why the festival didn't also commission a Singaporean poet. BooksActually's Kenny Leck cited a few poetry titles as among Math Paper Press' bestsellers. Meanwhile, Epigram Books' Edmund Wee let slip that Boey Kim Cheng's Clear Brightness will be an A-Level text by 2016.

Regarding the idea of commissioning a Singapore poet, fest director Paul Tan highlighted to me that the past three editions have always commissioned work from Singapore artists: Poet Lee Tzu Pheng, graphic novelist Troy Chin, and musical duo Jack and Rai.

Poetry as an expression of sound through breath — was underscored in the panel by Muldoon and Pinsky, who linked poetry to music (they've both got that band thing going on as well). The former cited how we don't really understand certain song lyrics but like them nevertheless. "Lyrics that don't make sense are just as interesting," said Muldoon, pointing out how songwriters are sometimes more interested in the "emotional charge" of songs and that there are "other things happening beyond sense."

"You don't have to know every single thing a poem says. You can feel it," said Pinsky, who would rather say that he "composes" rather than "writes" poems. You can always pluck images from wherever but to start things off, "I need a tune in my head to make a poem".


He mentioned that last point during the Q&A session at last night's PoemJazz performance, where he jammed with Singapore-based jazz musicians Rick Smith and Christy Smith. I say jammed (or performed) and not "accompanied by" because that's how it was: Music was not mere background to poetry, but poetry was performed *as* music. I don't think I've ever heard a poet reading his poem the way Pinsky did—his words like bullets shooting out, full of body that you could actually feel their force. He takes it slow (a lovely duet with the double bass in the poem Samurai Song) or goes full throttle (words spilling out in The Hearts, chasing the running bassline), and in every single poem, Pinsky reminds us that in the age of the printed word, poetry is first and foremost a bodily art.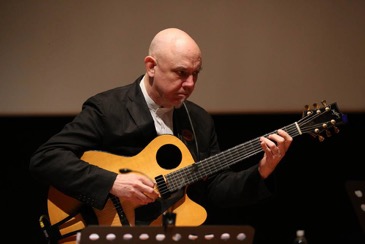 PoemJazz wasn't the only interesting poetry-related event over the weekend. I also caught a bit of Eye/Feel/Write a project initiated by poet Desmond Kon, who invited 10 writers to write pieces in response to 10 artworks at Singapore Art Museum's Medium At Large exhibition (loved Alvin Pang's piece riffing off Sai Hua Kuan's Space Drawing video). Those who missed the tour can buy a journal, which includes one of the limited edition broadsides and a few postcards (although, personally, I wished they could sell the series as a set).

Elsewhere, some folks were giving away excerpts of poems to promote the new Text In The City free mobile app and at the fest pavilion, the Proletariat Poetry Factory setting up camp at the fest pavilion, dressed in red overalls banging away on their typewriters to come up with instapoems based on a word you give them. Pretty interesting.