13/12/13 04:34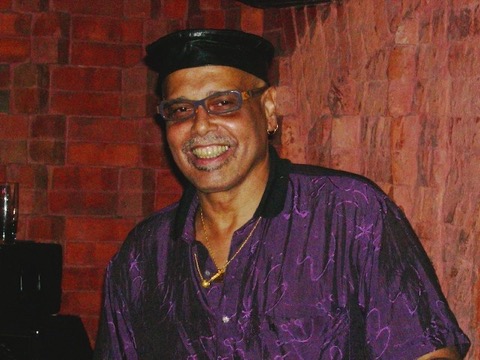 Jazz Pianist Michael Stanton
at Brix
Singapore
April 21st, 2006

Click on Michaels picture to watch the Youtube video about his life.



"Premonition"
composed by Michael Stanton from Christy Smith's - The Time Is Now Sessions featuring

Michael Stanton - piano, keyboards arranger, and producer – With four decades in the music business, Michael was easily one of the most experienced and versatile pianists in Singapore. Michael 's incredibly vast experience in the music business included performing with and co-writing songs with musical giants Marvin Gaye and Stevie Wonder and touring with legends like Natalie Cole, Patti Labelle, Aretha Franklin, among many others. Including touring Europe, Africa, the Middle East, India and Southeast Asia and playing jazz and Latin music with stalwarts like Willie Bobo, Jean Luc Ponty, Freddie Hubbard, Bob Cranshaw and Eloise Laws, Michael possessed a stunning and powerful musical approach, a tasteful and imaginative expression and an outstanding ability to add colour to a musical piece.